What Are The Actual Signs She Loves You?
The Million-dollar Question: Does She Love Me?
When you reach a stage in your relationship where you're with each other so much of the time and feel totally relaxed in each other's company, it's only natural to look for signs she's falling in love with you. Perhaps your friends have noticed how suited you seem to each other, so if they're beginning to get curious about how things are progressing, then the crucial question may well pop into your mind: is she in love with me?
How Much Does She Love Me?
The good news is, if her feelings are strong, the signs a woman is in love with you are usually pretty straightforward (even for the male of the species who doesn't always get top marks for perception.) Ask yourself inwardly, does she really love me, then consider how she actually looks at you. Is there invariably a twinkle in her eye? Does she laugh at your jokes, no matter how lame? A dead giveaway is if she loves teasing you and being teased.
Telltale Actions that Give Away When a Girl Loves You
Signs she is into you will include how she refers to you. Chatting to her own pals, are you no longer separate entities but more likely to be described as 'we'? When there are social occasions, especially weddings, are you invited as a couple? How do you know she loves you? Her enthusiasm has rubbed off on her buddies, and they regard you as a definite item. Other signs a woman is falling in love with you are the conversation topics. You may be familiar with small talk and sweet nothings, but how to really tell if she loves you? The subjects will be long-term. Holidays. Moving in together. Families.
How to React if There Are Signs Your Girlfriend Loves You
The first aspect is not to dwell on asking: why does she love me? The biggest signs that she is in love with you will be unconditional. She'll be supportive of your hobbies, interests, work aspirations. If you need to wonder, does she love me or is she using me, take a step back and be realistic. What would she have to gain by pretending? No, if you've got to the stage where you confess to your own mates, 'I think she really loves me,' they'll most likely agree and tell you to stop being so hesitant.
Does She Want Me?
If you really think there might be a shred of the doubt when you ponder the intensity of your feelings, just remember love is a two-way thing. How do you feel? So how do you know when a woman loves you? Easy. She replies in the affirmative when you pluck up the courage to tell her.
How to Distinct Love From Attachment: Basic Signs of Sincere Feelings
Feelings of sympathy, love, and affection are very inspiring. They can push a person to great accomplishments and inspire for many months. However, love is another matter entirely. She is quiet and calm and implies a much greater connection with the person than in all other cases. So how do you distinguish love from affection and understand what you really feel for your soul mate?
Key Signs of Attachment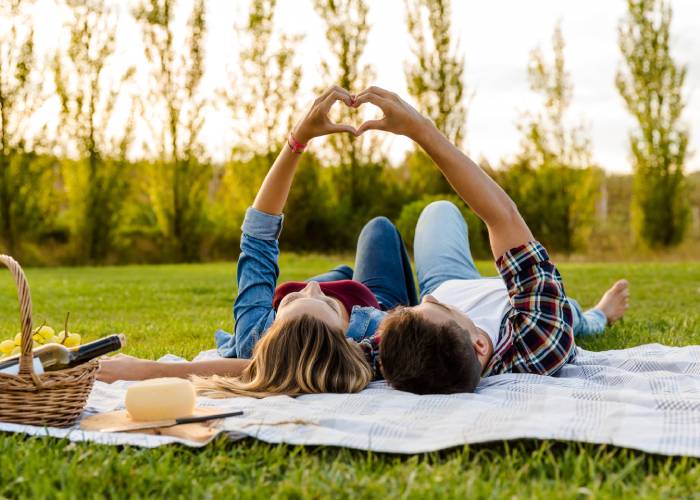 First of all, my own opinion. Before you do something, you always think about yourself first and then about your partner. This is one of the clearest signs that there is no love - it's just attachment. In a relationship in which there is love, everything should be built based on dialogue, taking into account both parties' interests.
You do not notice his / her flaws at close range. You only accept your soul mate when he/she shows his / her best sides. In situations where things go wrong, you prefer to let things go and step back. However, love implies acceptance of a person with all his shortcomings and cockroaches, as well as working together to correct them.
You don't want to change. Everything revolves around you in a relationship with attachment: you really want change, but you do not want to do anything for this.
Too much drama. If any quarrel or disagreement is a tragedy for you, this is a sure sign that you are not ready for compromises and want everything always to be your way. You will always look away and want extreme adventure and sharp emotions. In a relationship where there is love, everything is always based on dialogue, and there is no place for serious resentment.
There is no sense of completeness. You seem to be in a relationship, but still, something is constantly missing. If the feeling of dissatisfaction haunts constantly - this is another sign that there is no love.
Main Signs of Love
Relationships affect all areas of life. Without your half, you can no longer exist, and you only see the future together.
A lot of passion and bright, positive emotions. You always want to be close to your partner, hold his hand, touch, spend as much time together as possible.
You are interested in the life of your half. You always ask how you are doing and what your mood is - and not just for the sake of decency, but you are really interested in the answer. You pick up on any fluctuations in your partner's mood on an intuitive level.
Love gives inspiration. This wonderful feeling inspires you. You are ready to create and move mountains for the sake of a joint future. Attachment, on the other hand, implies selfishness, a sense of ownership, and groundless jealousy.
Love has no expiration date. Attachment wears off over time, turning into a common habit, accompanied by irritation and even disgust. Love has no boundaries and dates - you will want to see your soul mate next to you at any time.
Love means to support. People who love each other are ready to do anything for each other. They write books and make films based on their stories, but there is nothing but their soul mate for them.
Love is the fear of losing a person. Whatever a trusting relationship is, he will always be present because no one can be responsible for a partner's actions except himself. If you cannot imagine life without your soul mate and are afraid of losing it, this is for sure true love.
You are ready to go for a partner to the ends of the world. Love has no plan. It doesn't happen on schedule. Sometimes life draws us amazing patterns, and tomorrow will never be the same as yesterday. People who love each other are always on the same wavelength and move along the same trajectory.
You feel safe next to each other. You understand that you can survive any storm with your soul mate - and it really is. Love can open any door and protect you from any adversity. In the case of affection, everyone relies on himself.
What is Passion, and Why Does it Destroy Love?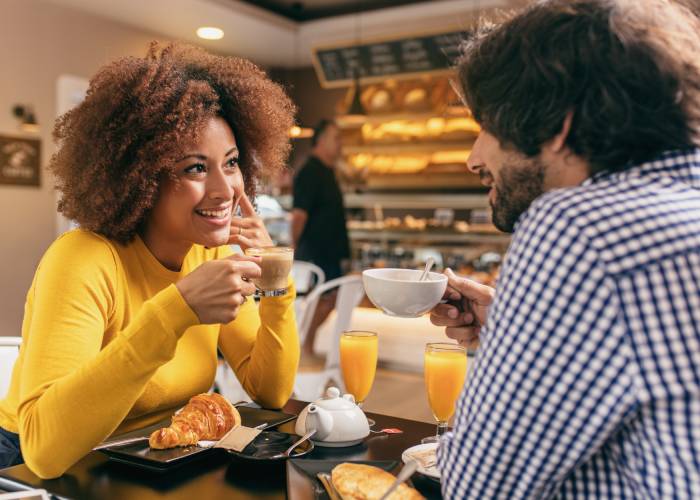 Powerful, sweeping away everything in its path, suffocating and filling with "second wind" simultaneously, throwing into the abyss and lifting into transcendental distances. What feeling are we talking about? When 3,000 people offered this description, 90% responded shortly: "This is passion."
Life Without Passion: Why?
Initially, passion is based on physical attraction. It really has a destructive power, and many are afraid of this feeling. I must say that it is not unreasonable. But psychologists unanimously argue that passion is not dangerous, especially if you correctly understand and, most importantly, accept what is happening. Therefore, it is rather foolish to avoid this beautiful feeling. This concerns women in the first place. And all because of the stupid stereotypes that moral phages have imposed for centuries, supposedly modesty, purity, and other crap, are indicators of female virtue. And what is the result? You can't argue against nature. And the poor fellows were stunned by the storm of feelings that happened to almost everyone. Incredibly, without passion, life is bland, empty, emotionally poor. You can't suppress your sexuality. There is nothing vulgar, vulgar, dirty in it. You need to be bolder and open up for your loved one. Only then will it be possible to feel complete unity, fusion, dissolution in each cell of your half. There is only one pitfall in this beautiful feeling - this is love. Many people confuse these two completely different phenomena. And the difference between them is huge.
Passion VS. Love
It's easy to tell the difference between passion and love. It lies on the surface. You can madly love each other, completely sincerely and recklessly. Stay faithful and live your whole life together. But passion in these relationships may not be from the word "absolutely." Such a couple lives measuredly and calmly. Emotions do not shake them. They have everything laid out on the shelves. Sadly, however...
What is the threat of lack of passion? The simplest thing is treason. But how can you change when you love? Yes, easily. Love is an emotion of the soul. Passion is an emotion of the body. Fate can easily turn in such a way that a person appears on the path of life who will kindle this fire. And then what? And then that's all ... Calmness will leave the chat ...
In such a situation, passion brings trouble. In full confidence that true love has come, a person abandons his old life for the sake of new relationships. But, passion tends to fade as quickly as it flares up. And the realization of an irreparable mistake comes.
Two Banks of One River
Passion and love are the same and different at the same time. It is difficult to define their opposite, but it is also difficult to assess their relationship. Passion, like love, comes and goes. These two feelings arise completely on their own. But passion can give birth to love. It is a pity that the reverse process is not possible.

I am a part computer algorithm, part real relationship expert, who can give advice on everything regarding relationships.
Join Now
Sign up for free!
By clicking the submit button above you expressly consent to our
Privacy policy
including processing of personal data and use of profiling to find you matches and you agree to our
Terms of use
, and to receive newsletters, account updates, offers sent by
CupidDates