10 Differences Between Mature & Immature Relationships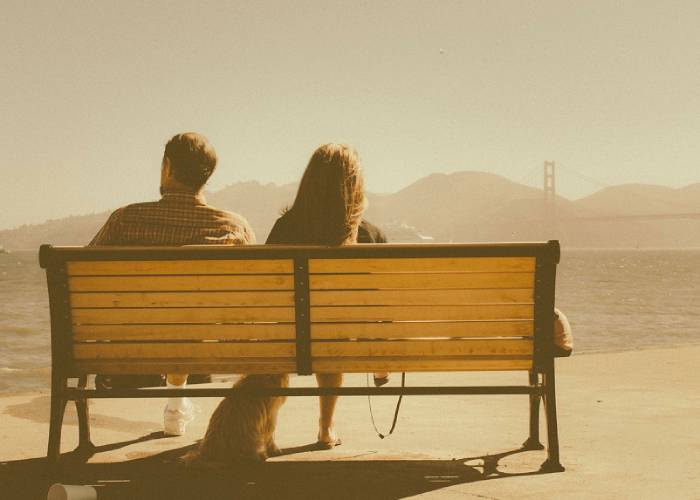 You and your girlfriend still get into knock-out, throw-down shouting matches at parties, then make up later the following day…only to have the same fight again and again. You and your boyfriend don't talk about anything, apart from what you're going to eat for dinner that night. Are these healthy and mature relationships? Probably not.
So what does a mature relationship look like? Well, it looks like enduring love. Enduring, because it ensures the fighting (yes, there is still fighting in a mature relationship ) and endures the monotony that may result from being together with one person forever (yes, even mature love can grow monotonous).
But how can you tell if your love is enduring? How can you tell if it's mature or immature? After making a note of the following 10 differences between mature and immature relationships, read our article, "How Do You Know If Someone Loves You?" for more inspiration.
1. Mature love is easy; immature love is hard
Just because it's easy doesn't mean it has to be boring. A mature relationship shouldn't feel like a ton of work and angst. It should feel like a hot bath that you slip into every night or a cup of coffee that brightens your morning. If it feels more like a cold shower and curdled milk, then your relationship is immature.
2. Mature love is relaxed; immature love is obsessive
Do you feel you must text/call your partner every 3-5 minutes to see how they are doing? Does spending every waking moment with him/her by your side or in your thoughts help you breathe easier? If so, you're not likely in a mature relationship. Mature relationships aren't all-consuming; they enable you to value your partner while also being passionate about other things in your life.
3. Mature love is trusting; immature love is jealous
Even the most mature partners can indeed feel jealous once in a while, whether the culprit is your work wife/husband or even your same-sex best friends. But in a mature relationship, this jealousy is either self-tamed or discussed openly with your partner. Immature lovers are those who check your texts while you're in the shower or stalk you under the cover of darkness.
4. Mature love is drama-free; immature love is a drama queen
Those in mature relationships love smooth sailing because it allows them to enjoy their partner on the open sea. Immature love creates waves of drama to "keep things interesting," or simply because it's too immature to know any better.
5. Mature love knows it is lucky; immature love takes itself for granted
Finding someone who loves you and someone you love in return is like finding a pot of gold at the end of the rainbow. Mature love knows this and doesn't take itself or the relationship for granted. It endeavors to sustain it and looks toward its future together. Immature love lives only in the present and has no idea or reason to believe – that it's lucky.
6. Mature love loves you just the way you are; immature love tries to change you
If you're with a partner who nitpicks every little thing you do or say and demands you to change in dramatic ways, then you're not with someone who loves you for who you are. Although there is a difference between a partner who wants to see you succeed and meet your potential and one who simply wants to tear you down, the latter is one of immaturity, while the former is one of encouragement and belief in your potential.
7. Mature love is fulfilling; immature love leaves you wanting
If you find yourself feeling your partner isn't "good enough" for you or lack in some significant way, you aren't in a mature relationship. You're in one where you'll always be looking at others with envy.
8. Mature love fights fairly; immature love bickers and calls names
Yes, you'll still fight in a mature relationship, but you'll fight like adults, not like toddlers, throwing tantrums. You'll listen and try to empathize with your partner's point of view. What's more, you'll fight while looking in your partner's eyes, not over social media or text.
9. Mature love knows itself; immature love has no idea what love is
Those in a mature relationship know who they are. They also know what their love is and how special it is. Immature love doesn't find the love special or their partner special, likely because one or both partners don't know who they are or what they want out of life or the relationship.
10. Mature love lands on its feet; immature love keeps falling
When you fall in love, at first, you may feel like you're free-falling, whether the relationship is one of maturity or immaturity. But the difference between the two is that one plateaus and allows you to land on your feet – and hopefully to ascend into an idyllic mature relationship – while the other keeps falling until you're no longer enjoying the fall, descending into pettiness and disdain of your partner. Immature love starts out at the highest height and ends in the deepest depth.
Do you like this article? Have something to add? Share it with your friends and comment below, please!
Relationships with a Large Age Difference: What Is Their Advantage?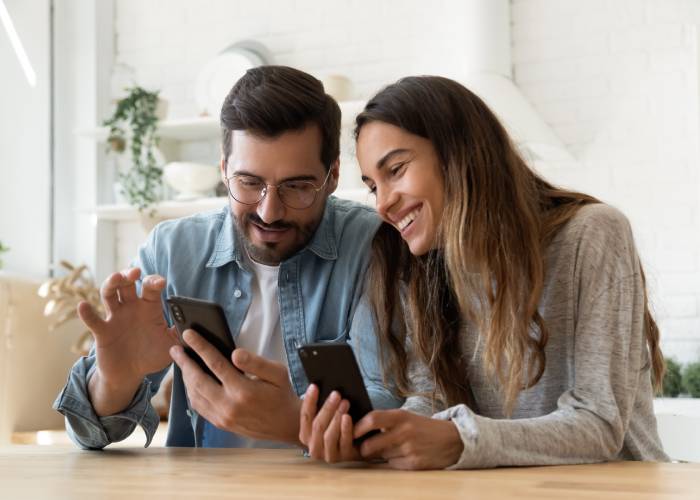 Mature love vs. immature love. Our life consists of constant interaction with people. At work, on the street, at a sports club ... But if we maintain relations with many at the level of hi-bye, we spend a lot of time and energy on loved ones. And, of course, we are surprised and offended if our efforts run up against a wall of misunderstanding. Why is this happening? There may be many reasons, but today I want to talk about the big age difference.
Mature Relationship vs. Immature: What Was Before?
Two or three centuries ago, marriages were concluded when girls were twenty or more years younger than their chosen ones. And this did not surprise anyone. And it's all about the realities of that time. Married women gave birth to a lot. Childbirth was associated with great risks because, according to statistics, almost every tenth pregnancy ended in tragic consequences. The number of deaths from "birth fever" only among the nobility representatives was incredibly high.
Let's just remember that one of the six wives of Henry VIII, King of England, also died from postpartum complications. But she was the queen beloved by all at that time, and her husband had all the means of help possible for that time. Besides, men needed to support their wives, so it was extremely difficult for a young man to marry without financial assistance.
Reasons for Relationship with a Large Age Difference
When marrying with a big age difference, one of the points "for" is also material well-being. But, do not rush to poke your fingers at the girls. After all, it is good to condemn those who have a reliable rear in the form of numerous relatives in a big city. If a girl has to fight her way, things are not so simple. After all, learning and working while saving on everything is not at all easy.
Also, in women, the same notorious maternal instinct subconsciously acts as an advisor. Of course, every mother wants to be calm that the child will not die of hunger and receive a good education, even if she is not around. Therefore, we are in no hurry to accuse young ladies of commercialism.
And let's see what such a grown man can give them. But this is not so much money as a feeling of complete security. In such a chosen one, intelligence, life experience, knowledge, connections are valued. It seems that he can solve all the problems with one call. And often it is. Girls who did not receive proper support from their fathers finally see an ideal man, a real wise defender!
Men in such relationships are attracted by the charge of youth and energy that a young beloved can give. And the babies born seem to bring him back to his second youth.
What Are the Disadvantages of Mature Love?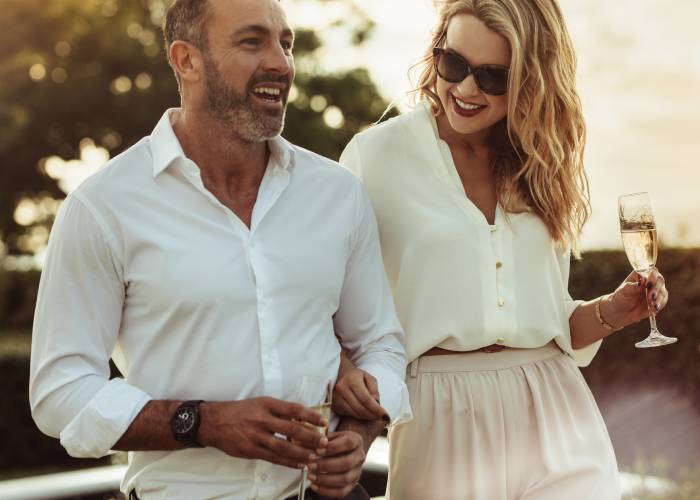 Although, of course, there is a downside to the coin. A woman's physiological need for sex may be greater than she gets with an older man. Besides, by adjusting to a partner, she often remains dissatisfied herself. There is one more thing to be prepared for.
An older lover may not like his woman's friends. But, let's be honest, any husband, regardless of age, can dictate such conditions. And here, everything depends on the degree of a woman's readiness to choose such a relationship and to adjust or defend her independence and achieve a completely different family format.
There is also the danger of completely moving into a dad-daughter relationship and only lecturing his wife as an unreasonable child. In this case, of course, the relationship will not last long.
What if the Woman Is Older?
The opposite scenario also takes place when a woman is more than seven years older than a man. Many psychologists say that women choose this relationship format with unspent maternal instincts or mentally masculine women. That is, by doing business and conducting an almost masculine type of activity, they can evaluate their partner "by the masculine type": his figure and external attractiveness.
A man in such a union gets the same thing as a girl in the previous one: financial stability or a financial start in his business, patronage and wise advice, and possibly the connections of his girlfriend. Of course, being the head of the family, in this case, will not work.
But, men who value their free time, creative professions, or not endowed with leadership abilities feel quite well in this role. After all, such energetic and purposeful ladies are most often very well-groomed, look expensive, and enjoy enviable respect. With them, it will pleasantly appear in society. The disadvantage of such a pair is the faster aging of a woman. And a man can "grow" out of the role of "whether a son."
Mature Girlfriend vs. Immature Girlfriend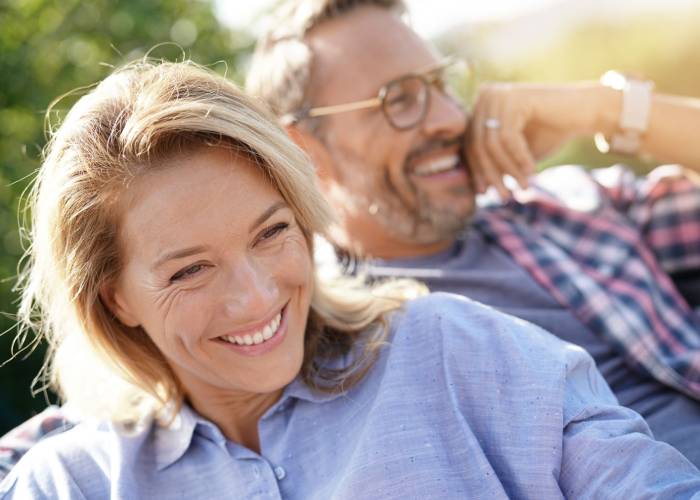 You should also not assume that couples with a large age difference are the destiny of only heterosexual relationships. Gays and lesbians can have older partners. And they go through the same pluses and minuses of living together.
Although, what can we say, the desire and ability to adapt to each other, feelings of respect and love help in the union of two people, regardless of age. And couples of the same age can also break up. Life is not easy. So you write your story exclusively yourself, whether or not you pay attention to your "difference."
Love with a Different Age: the Secret of Relationship
Couples in which an adult man and a young girl meet are not considered a special rarity; you can meet such different lovers in public places and entertainment establishments. And not always the reason for a relationship with an older man is a mercantile calculation. To open the veil of secrecy and find out what brings people with a large age difference together is interesting for many to find out.
Mature Love Characteristics: Psychological Aspect
Mature age is usually synonymous with experience. And it is these couples that are an example in the psychology of family relations. This is another reason for female preferences:
A solid-looking partner who doesn't behave like a grown-up child.
An experienced suitor brings calmness and confidence in the future in the lady.
Such a gentleman is much smarter than her peers. Next to such one you can not worry about problems.
Men who are not deprived of life experience can appreciate their halves at their true worth.
In part, this resembles the psychological model of "dad and daughter," in which the fair half is perceived as a fragile flower that requires care and admiration. A mature partner's choice is especially logical for those young ladies who have already burned themselves in a relationship with an infantile peer. Against this background, a mature gentleman is seen as a real ideal.
And again, not all guys are distinguished by a small mind and inability to make a beautiful woman happy. And at 20, you can be a promising young man, especially if the latter was taught to be independent.

I am a part computer algorithm, part real relationship expert, who can give advice on everything regarding relationships.
Join Now
Sign up for free!
By clicking the submit button above you expressly consent to our
Privacy policy
including processing of personal data and use of profiling to find you matches and you agree to our
Terms of use
, and to receive newsletters, account updates, offers sent by
CupidDates