Is It Good or Bad When Women Take Initiative?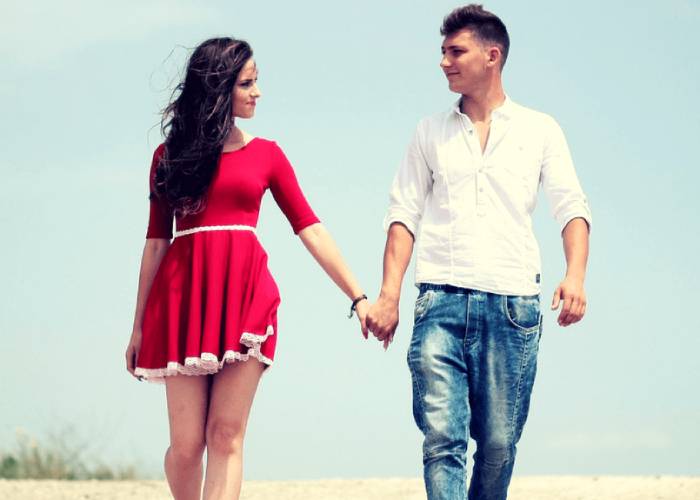 One of our female followers asked me if it's bad when women take the initiative.
We're living in the age of equality. Women are demonstrating to the world that they can do everything men can; they're taking on leadership roles at the highest levels of business and politics, they're rocking the music charts and churning out blockbusters, they're changing the world, and they're kicking ass and taking names at the Olympics. Women are leaders in nearly every facet, which makes it clear that, if they so choose, they can take the lead in a relationship.
Some men see this demonstration of leadership as "aggressive" or "unfeminine." They think it's unattractive when a woman takes on a traditionally male role – like that of the lead in a relationship. They may even feel emasculated by a woman taking the initiative.
Men on the other side of the aisle think it's sexy and charming when women take the lead. In fact, they like that it takes some of the pressure off of them. They no longer have to guess what their woman wants; she tells them exactly what she's after.
Depending upon which of these categories of manliness you fall into, you may focus on the cons more than the pros of a woman leading, or you may find that the advantages far outweigh the disadvantages. The fact of the matter is, in the modern dating scene, you're likely to come across an increasing number of women who take charge. How you respond to this depends on what you like. But if you don't know how you feel about it, here's a list of the good and the bad when women take the initiative:
Women Doing the Asking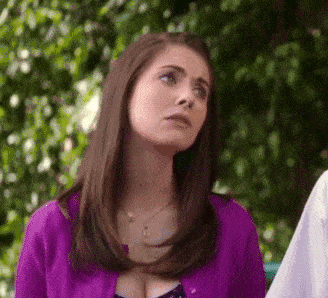 Pro: Takes the Pressure Off/Con: She Gets the Upper Hand
Men are traditionally the ones who do the asking – they ask a woman out, ask where she wants to go, ask for that first kiss – but this doesn't have to be the case. If a woman sees someone she likes, she may take the initiative and approach him. Is this a good thing?
Some men feel it takes the pressure off. Not only are they flattered that a strong woman is showing interest in them, but her approach may turn them on.
Other men like to be the ones doing the asking. If she agrees to a date or a kiss, it's like a 'win' in their book. It gives them a sense of achievement and approval when she likes whenever he takes the lead.
Women Having an Opinion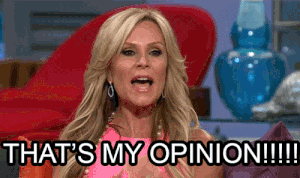 Pro: She isn't Dull/Con: She May Like to Argue
The submissive woman is starting to be a thing of the past. A strong, outspoken, independent woman is the new boss in town. Is this a good thing?
In general, people admire those with strong beliefs, especially if these beliefs are expressed intelligently and eloquently. This is true of both men and women. Some men aren't afraid of women who have an opinion. In fact, they find submissive chicks to be dull and boring, and they respect and admire a girl with a voice.
Men on the other side of the aisle may not like to argue. And when a woman disagrees with their own opinion or choices, they feel they're under attack. They also get turned off by this attitude. So a submissive woman is seen as more agreeable, appealing, and attractive.
Women Telling You What They Want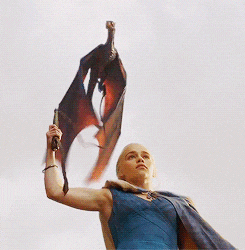 Pro: You Don't Have to Guess/Con: There's No Spontaneity
Women don't have to accept everything handed to them or follow the man's lead anymore. Instead, they take the lead by telling their men what they want when they want it, whether in regards to the simple things or the complex.
Some men appreciate this. No longer do they have to try and answer the age-old question about what women want. With a woman who takes the initiative, they know exactly what she's after because she tells them.
Others love to surprise their woman, so when she enumerates everything she wants to be done, it takes all the relationship's spontaneity. It also hinders the men from leading, which they love to do. So, some prefer a woman who doesn't always voice what she wants.
As I've said, the type of woman any dude wants is subjective: some prefer a woman in the driver's seat, while others prefer to be the one driving. If you don't know which kind of lady you prefer, test-drive both types of relationships; you may be attracted to Danica Patrick or prefer to be the one at the wheel.
Have something to add? Comment below or share this article with your friends!
Men Like the Initiative and Not Only in Bed...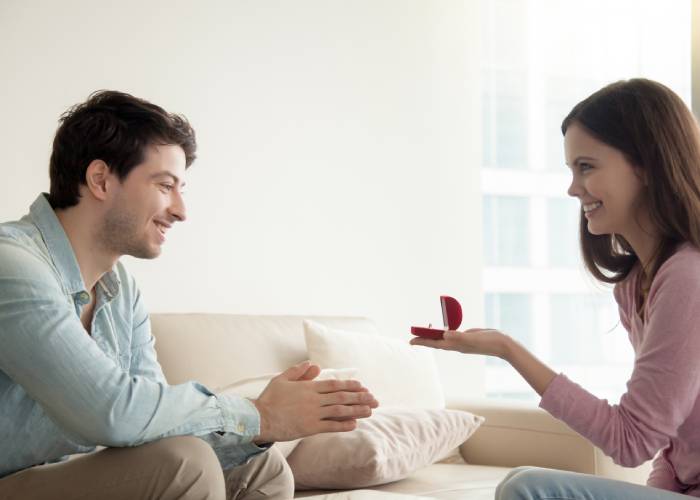 Do men really love initiative women? This statement is partially true but far from all spheres of life. So what exactly do men like about the initiative?
A modern girl's image is associated with a bold, independent, and active in all spheres of life: communication, work, hobby, travel. This also manifests itself in relationships with men. A man has innate instincts and must conquer a woman himself. The most humble and shy person wants to be in charge. A woman, however, should only hint, show that she needs him. According to psychologists, the initiative of the weaker lovemaking is to bring the guy to activity. If a man does not realize his instincts and does not conquer the female, he will look for another one or fill his grief in the future. Therefore, psychologists recommend arousing interest in oneself, waking up the hunter in him, forcing the girl to seek. Be mysterious so that the excitement awakens in him.
When a man likes a woman, he expects from her hints of sympathy, permission to act. Captures this information at a subconscious level. How can you show your consent to the initiative? - Smile, make eyes, accidentally touch. Too initiative woman scares men with her persistence. Sometimes guys are shy in front of status ladies and wait for permission to courtship.
Initiative in Different Areas of Life
What kind of initiative do men like? Let's consider the most important stages of building relationships and female activity's influence on their development.
Is it Possible to Call a Man First?
If, after exchanging phone numbers or one date, there is not a sound from him, but everything seemed to go fine. Don't call first. Women tend to come up with something that does not exist and look for good reasons. He is shy, busy, or accidentally erased his phone number. Sometimes ridiculous thoughts arise in my head that he was in the hospital. Aliens stole him.
But men live on the same planet as women. Unless, of course, the girls are unbearable, you can call once and find out if everything is in order. Just don't forget to wish him happiness with the other girl. If a man does not call a woman, he did not like her, did not hook up, and is not going to build a relationship with her. You need to take it calmly, because not always everyone likes each other.
Is it Possible to Offer Lovemaking to a Man?
Is it worth having a man you like with a tempting offer to make love to? Most likely, the girl will receive a positive answer. But affordable lovemaking has nothing to do with a serious relationship. If a man has not shown interest in a woman before, then it is better to end the relationship.
Should a Girl Ask a Man to Marry Her?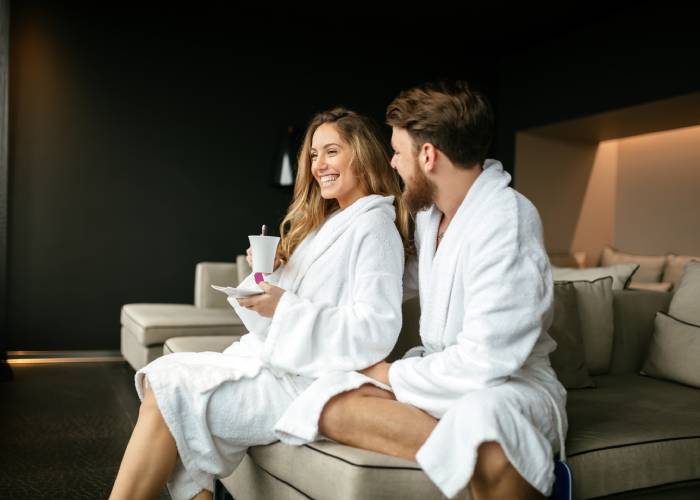 Nowadays, it is not uncommon for a woman to propose a hand and heart. Probably, a large number of marriages would not have taken place at all without the initiative of the weaker lovemaking. If you decide to call your lover into family ties, you need to do this casually and with humor. For example, say: "You are the best of men. I would not mind having such a husband. What do you think?" Initiative in relationships.
A woman, to win the heart of a man she likes, commits provocations. For example, she begins to seduce his friend. Thus, it creates competition for itself. In men, at a subconscious level, it is laid down to fight for the female. Therefore this move is justified from a psychological point of view.
Couples in which a woman is active represent the psychological roles of "Mom-Son." The girl is constantly trying to remake her partner, push her to take specific actions. Some men happily follow the instructions and instructions of a woman. They are called henpecked. If both partners are satisfied with this situation, then a completely successful union may turn out. Otherwise, the increased activity of a woman does not lead to good results.
There is one area in relationships in which men like a woman's initiative very much. When a partner is active in lovemaking, this is definitely to the taste of guys. But be attentive to your companion's feelings. If he does not like experiments in bed, then a woman does not need to frighten him with her pressure. She should act gradually. You will find a complete list of what men like most about lovemaking in our article.
Do Men Like Weak Women?
In fact, the stronger lovemaking likes confident and strong personalities. A woman combines sexuality, femininity, inner peace, and tranquility. The ideal companion should be emotionally and psychologically balanced. Men like self-sufficient women who can change their roles in different life situations, to be both, strong and weak, smart and stupid, gentle and inaccessible.
The main thing for a woman is to be herself, to take the initiative and be active in all spheres of life, but leave a chance for a man for his exploits.
Female Initiative in Lovemaking: An Unexpected Pleasure
There is a rather erroneous stereotype that women are mostly passive in their sexual manifestations. Therefore, women's initiative in lovemaking is considered to be something rare and amazing.
It is true that men, by nature, want intercourse much more often than women. This feature is associated with differences in hormonal levels and perception of sexual intercourse in general.
Tips for a Female Initiative in Lovemaking
We have stocked up with confidence in our irresistibility, and now it's up to the choice of the form of self-manifestation. It all depends on the preferences of the partner and the previous joint experience in lovemaking.
An important tip is that you should not suddenly unleash all the accumulated passion on a man. It is worth preparing him since abrupt changes in the woman's behavior can scare the male.
An unobtrusive conversation about the fact that you signed up for an erotic dance course, so, for the sake of general development. The announced plan for a romantic dinner with a loved one and a relaxing massage in the evening. This is quite enough for the man to tune in and, possibly, prepare too.
5 Tips for Giving a Female Initiative in Lovemaking
Romantic spa relaxation. It is an obvious misconception that men do not like affection and foreplay. To surprise your partner, you can unusually meet him from work - prepare a warm bath with aromatic oils, light candles, beautifully decorate the room with petals. Not only women are pleased with such attention. A man will be especially pleased with a relaxing massage that smoothly flows into a body massage. Not one male can resist such an offer.
Change of roles. Offer your partner a role play. This initiative is especially useful in long-term relationships. For example, you can agree to come to a bar at a certain time. Pretend this is your first time seeing each other and see how far you are ready to go on your first date. Such a peppercorn will definitely kindle the fire of past passion.
Sexy dance. Men mostly love visually. They are extremely pleased to look at something beautiful. Especially if this is a delicious woman in beautiful erotic lingerie, add heels. Take some strip plastic lessons. Show him how passionate and restless you are. Any man will appreciate such a gift, and both partners will get an excellent warm-up of fantasy before lovemaking.
Replacing pos. The Kamasutra has existed for thousands of years, and many couples still use the missionary position as the main and usual one. It is worth crushing the standard way of life. Experiments always attract. If both partners are ready - then go for it. Perhaps your man has long dreamed of change but is afraid of being rejected. Show him that changes do not scare you but rather attract you.
Learning petting techniques. Now in the open-access, there are many videos and articles on various techniques for experimenting during petting. Men really appreciate women who want to make them even more pleasant than usual. You should pay attention to such things if a woman wants to take the initiative in lovemaking. A man like a diamond values a woman who takes the initiative in bed. Remember that you can show your individuality not only in creativity or profession. An additional bonus of such activity will be the pleasure from the process on both sides.
A man like a diamond values a woman who takes the initiative in bed. Remember that you can show your individuality not only in creativity or profession. An additional bonus of such activity will be the pleasure from the process on both sides.

I am a part computer algorithm, part real relationship expert, who can give advice on everything regarding relationships.
Join Now
Sign up for free!
By clicking the submit button above you expressly consent to our
Privacy policy
including use of profiling to find you matches and you agree to our
Terms of use
, and to receive newsletters, account updates, offers sent by
CupidDates