How Do You Tell Someone You Don't Want To See Them Anymore?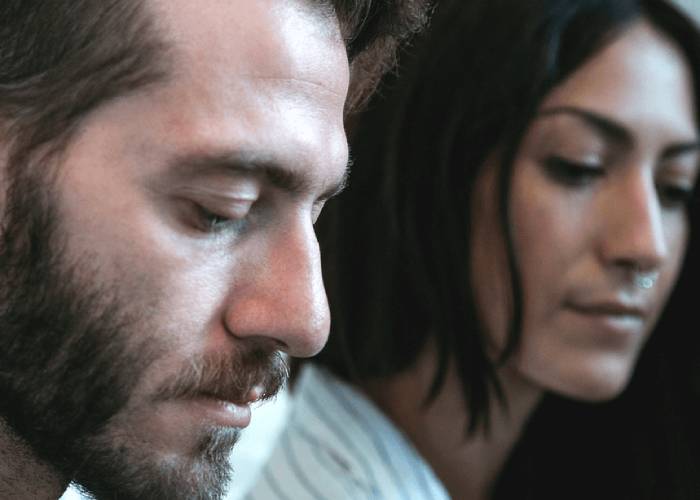 In the world of dating, sometimes, we all have to tell someone we don't want to see them again, and this can be a really difficult topic to approach.
Let's say you've been on a couple of dates with someone, they're perfectly nice, but you simply decide this person isn't right from you – We've all been there! What are you to do? When do you call it quits, and how do you go about it?
It's not you. It's me.
One of the common ways to play this out seems to be the old "It's not you, it's me" line, paired with "You're such a fabulous person though." This is a line, and it's a load of rubbish at that, and everybody knows it.
Although this line can make things a little simpler and you may think you're doing the other person a favor by using it. Don't! You're insulting the other person by using it because we all know this is a line and not the honest truth.
Do Your Honesty Serves the Person?
Some of us choose to take the honest way out by being completely honest about why they no longer wish to continue seeing someone. Honesty is a wonderful policy. However, there is a time and a place for honesty, and it is extremely important to ensure such honesty will serve the other person.
This sort of honesty does not serve the person. It's unkind and unnecessary.
"Wow, I think you're really great, but I cannot live with the sound of your laughter for the rest of my life."
"Sorry, your nose is just too big."
"I really don't like the look of your toes."
By all means, be honest, but only if your reasoning is likely to serve the person while being constructive too.
Don't ghost
Even if you've only been on a couple of dates with someone, there is no place for ghosting!
I think the term 'ghosting' began when people started to think it was okay to simply never contact someone again because they had only been on one or two dates and hadn't had sex with the person. People seemed to feel they didn't owe such people any explanation nor courtesy.
No matter what the circumstances, 'ghosting' is never okay.
After only a couple of dates, you can certainly send the person a text message and simply say, "Thank you for your time, and it was nice to meet you. However, I don't wish to continue seeing you". But simply ignoring someone is not good form, nor does it reflect well on you, and no one enjoys it when it happens to them! Remember this next time you think about 'ghosting.'
When to Stay and When to Call it Day?
Once you've been dating someone for a few months, cracks often begin to show, and you either want to continue seeing the person, or you don't. So, how do you know when to stay and when to call it a day?
It's time to call it a day if you are no longer really into the person or enjoying the relationship more when you're not together than when you are – These are both signs things are not going right. But is it not going right with the relationship or with you?
A lot of people will have a list of all their expectations and requirements in a partner, and even when they meet a partner who meets these requirements, somehow, it's still not enough.
It's important to remember that no matter how many boxes a potential partner ticks, there will always be some boxes that they don't. And at the end of the day, relationships become an important decision, whether to stay or call it a day.
If your pattern is to decide every single person you date doesn't have all of the qualities you are looking for, then it may be time to take a good look into your self-mirror.
Choosing to love someone and spend time with them becomes a decision, and it's important to remember that the 'heart-pounding,' 'butterflies' and rush of 'chemistry' isn't necessarily going to last. Therefore, at some point, we are all forced to decide between love.
Be very careful when you end a relationship or potential relationship to ensure you are actually ending it for the right reasons.
Guilty Feelings
Many people feel guilty when debating ending things with someone, particularly when they know (or at least think they know) this person has deep feelings for them. By feeling this, they take the other person's feelings on board, along with the responsibility for those feelings. As hard as it is to end things with someone, it's not your responsibility to take on others' feelings.
In addition to that, while you're in such a state of feeling sorry for the person and assuming you're going to break their heart, there is some self-infatuation at play. You're also predicting what the future might be by doing this because you haven't actually broken it off with them yet.
On top of that, you're also assuming this person will be more disadvantaged by the breakup. I can assure you that breaking up with someone you are no longer interested in will not be a disadvantage to them at all. It is actually an advantage because it provides them with a chance to be with someone really interested in them, and this is what they truly deserve!
So, do not insult someone by using the 'it's not you, it's me' line, don't 'ghost,' end it with dignity, use honesty in your reasoning (providing it's likely to serve the person, and be constructive), and really think about why you're ending it with someone and if you are ending it because your heart isn't in it, simply tell them so.
Another important tip to take from this blog is that if you often end things with people because your heart isn't in it, take a look back and assess how many times this happens. Look in your self-mirror to ensure you're not ending these relationships for the wrong reasons.
Last but not least, don't date if you're not in a position to fall in love. If it's not the right time for you, then be on your own – Having time to yourself between relationships is vital.
Want to watch the video version of this blog? Head to my Facebook page and watch video #37 today!
Wishing you love, always,
Louanne Ward
Ready for a new strong relationship? Build one on Cupiddates.com!
Is it Time for a Breakup? Relationship Without Future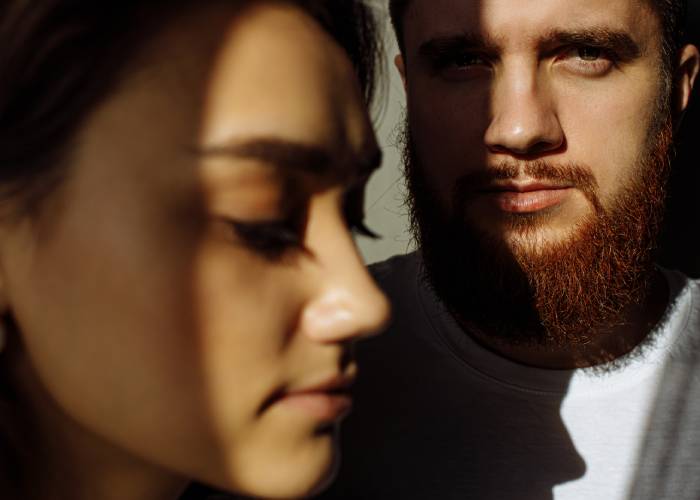 People leave for various reasons - betrayal, deception, repairs, mismatch in views and tastes, and so forth. But there is a certain percentage of couples who do not understand how they met, and it is not clear why they got together. There is no need to blame fate for everything. These two eccentrics themselves made their choice and, for some reason, entered into an alliance, which was originally nothing more than a utopia. What kind of relationship isn't worth your time?
"Utopian couples" breed faster than love couples on the spring streets of the city, so now we will consider the most common types:
"A One-way Street" Case
Who among us has not observed a couple in which one loves, and the other allows himself to be loved? The role of "deity" can be played either by a guy spoiled by female attention or by a narcissistic girl with (in modern language) an increased Sense of Self Importance. An altruist in any of these couples trusts in the folk wisdom "endure and fall in love," continuing to creep in front of a partner and hoping to "win love."
If you still don't understand, then both partners are invested in a healthy relationship - that is why such relationships are called "healthy." Two mentally healthy adults meet, love, support, and inspire each other. If you recognize yourself and your relationship in this description, then take courage and break this unnecessary union.
If you are the same "god" who is pleased and given gifts in every possible way, thank your partner and let him go in peace. Don't keep him on a short leash, and let him stop loving you. Finally, remember that there is karma. If you are the same self-respecting altruist with an inexhaustible supply of hope and optimism, seriously consider visiting a psychologist. A person who is in harmony with himself and does not have psychological trauma will never allow anyone to treat himself in this way.
Dominant and Submissive
Tyranny can be traced in both sexes equally. A man forbids his girlfriend to wear overly sexy skirts (above the knee) and frivolous shorts (even if it's thirty degrees above zero on the street, if you please, dear to wear chaste jeans), turns the girl's friends into persona non grata ( Jane goes to clubs, and Shale generally smokes and uses Tinder) and demands to provide him with passwords for all social networks (even from an abandoned Facebook page - suddenly you are texting with the black man who liked your photos and plan to run away with him).
Girls in their quest to seize their boyfriend's time can boast of even more ingenuity - don't go with friends, walk with me, don't watch football with them, watch with me, remove all female friends, including the busty second cousin, show me your correspondence, prove that you are at home - came a photo from your bed, etc.
Some guys and girls mistake pathological jealousy for "all-consuming love" and brag to their friends about how their partner can't see the white light without them. And such a relationship is not worth your time.
It's Time to Break Your Rose-colored Glasses
The main causes of pathological jealousy and tyranny:
Distrust of a partner and of the opposite sex in general
Low self-esteem that your partner wants to increase at your expense
Feelings of possessiveness, drowning out feelings of love
Have you noticed? The word "love" was spoken here only once and not at all in a rosy context. Brain your way at your leisure when you are once again forbidden to go to a bar or on a friend's birthday, or your phone is taken away to read your messages.
Mom's Joy, Dad's Pride
According to her passport and life experience, a girl is already in the status of an adult girl or a young woman, and her daddy is a boyfriend.
A hefty elk, over which his mommy girl groans.
Unrealized parental instincts and infantile feeding on parental care from their partners.
Questions arise on both sides of such a relationship, the most important of which is rather bland: "What the hell is going on?"
Even more interesting are the couples in which the younger partner acts as a parent, taking care of their over-aged offspring.
Suppose no arguments work on you, and you don't understand "what's wrong with that," then you have a control shot - in parent-child pairs. In that case, the sexual sphere is very often violated, for a healthy individual cannot combine parental instinct and sexual desire directed at the same person.
Mini Test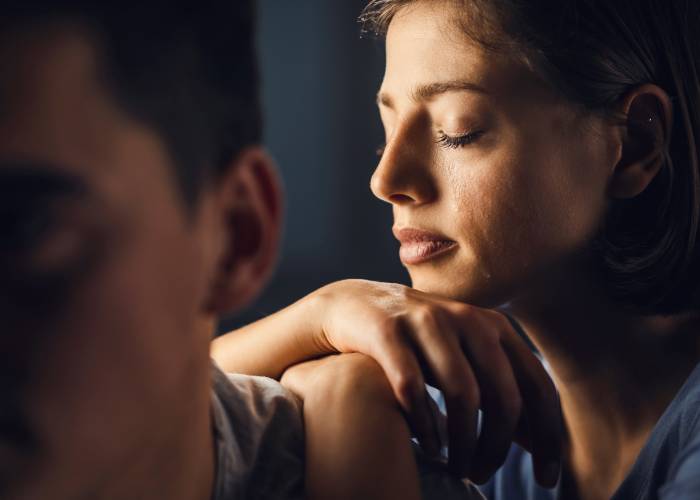 Does your relationship have a future?
I love this person, and I know that my feeling is mutual.
I am always ready to support my partner, and he pays me the same.
With this person, I want to become better - both for myself and for him.
Quarrels lead to the fact that we begin to understand each other's motives better, and our relationship becomes stronger and more trusting.
Next to him, I feel like a full-fledged adult.
Our sexual temperaments and preferences are identical or very close to each other.
We have similar views on relationships.
I see my partner in my future.
My partner, when talking about his plans for the future, always includes me in them.
If you answered yes to 6 or more points, then your pair is extremely harmonious. Do you agree with 4 points or less? Your couple definitely lacks trust and confidence - in the partner, his / your feelings, and tomorrow. It's time to talk to each other frankly.
Signs Leading to a Breakup
Many signs signal the end of a relationship. The precursors of parting will help survive in this situation emotionally, do not miss them, pay attention, draw conclusions and throw first.
Your partner has become not attentive in conversations with you, almost not listening when you ask a question. He asks again as if he is not here, but who knows where and is thinking about something about his own. The first bell that he is not interested at home;
Shows disrespect, even contemptuous mockery, he is not satisfied with what you do for him, annoying;
You should not deceive yourself and repeat that you love this person when it is already clear that there is nothing good further;
Trust is the basis of a relationship, and trust is gone, suspicion has appeared, everything is the end of the relationship; if you allow you to scold your partner in front of strangers, then the discontent between you is so great that it has already spilled out;
You avoid intimacy with a once loved one, move away from him, a sure sign of a finished relationship;
I want to demand more and more proof of love, and this already looks like manipulation of love, it is better to immediately part with a boyfriend or girlfriend;
And if it has come to public insults, then this is not at all suitable for further relations, this cannot be tolerated, you may even start fighting;
If a third, interesting person appears in your couple, then this indicates that the relationship has come to an end, emotional infidelity has occurred, that is, a more interesting person has appeared;
The desire to gain the upper hand in a conflict dispute, by all means, leads to the fact that the conflict will never end, there is no need to live in constant stress;

I am a part computer algorithm, part real relationship expert, who can give advice on everything regarding relationships.
Join Now
Sign up for free!
By clicking the submit button above you expressly consent to our
Privacy policy
including use of profiling to find you matches and you agree to our
Terms of use
, and to receive newsletters, account updates, offers sent by
CupidDates